EVG 501 Wafer Bonder
Wafer/ Substrate Parameter : Up to 4 Inch Substrate and Quarter Wafer pieces can be handled
Alignment Accuracy : 0.5µm for Glass/Silicon and 1µm for Silicon/Silicon
Types of bonding Available: Eutectic bonding, Anodic bonding and Fusion bonding
Adjustable from 0.5N – 40N
Bond temperatures up to 450°C
High-vacuum capable bond chamber (down to 10-5 mbar with turbo molecular pump)
Temperature uniformity <+/- 1%
Pressure uniformity <+/- 5%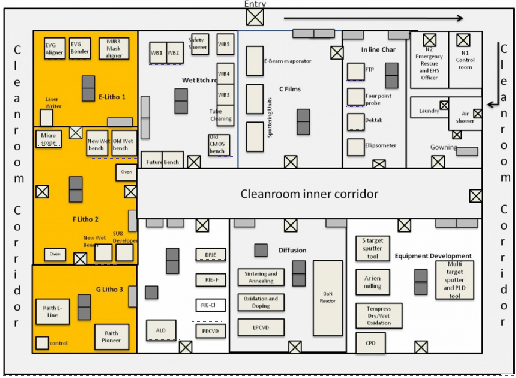 You are not authorized to access this content.
Users must fill in the Cleanroom Equipment Training Form from below link for online training form inorder to get trained on EVG 501 and the Users will receive a conformation mail regarding the Date and Time of the Training conducted on the earliest possible Day from the Date User has applied for Training.
Cleanroom Equipment Training Form
Training Rules:
Before attending the Training Schedule you should clearly read the Operating Instructions and the details mentioned in Twiki regarding the Lithography Section.
After attending the Scheduled Training Slot you should book "PRACTICE SLOTS" in Office Hours by yourself to get hands on experience on the Tool. The "PRACTICE SLOTS" are carried out in the presence of the "TOOL OWNER".
You can book a maximum of three "PRACTICE SLOTS" to get Hands on experience on the tool, if you are not confident with the Tool even after three "PRACTICE SLOTS" you should attend the Training Schedule again and repeat the previous step.
If you cannot find any Slots for Practice Session in Office Hours contact Tool Owner.
During the Practice Slots (under the observation of Tool Owner) if you are confident with the usage of Tool, you will get the Authorization for using the Tool Independently.
Once you are Authorized User try to use the Tool in Non-Office Hours.
You are not authorized to access this content.
You are not authorized to access this content.